Kaua'i Arbor Day Event
Saturday, November 7, 2020, 9 am–12 pm
Kukui Grove, Kaua'i Arbor Day Tree Giveaway DRIVE THRU!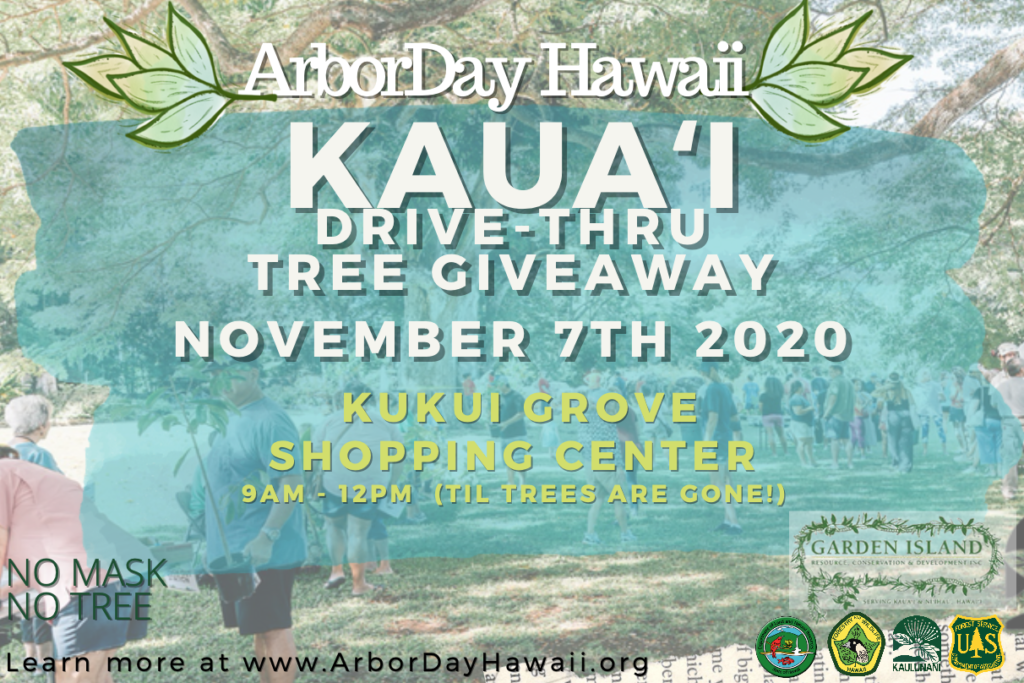 Kauai's annual Arbor Day Hawaiʻi tree giveaway will be held on Nov 7th 2020 from 9 a.m. to noon (or until all plants are given away) at Kukui Grove Center.
This year, our event on Kauaʻi will be organized as a drive-thru in order to ensure health safety measures. Social Distancing will be enforced, and masks will be required.

The annual tree giveaway is sponsored by the Kauai Landscape Industry Council and the Kaua'i Landscaping Industry Council and Garden Island Resource Conservation & Development, Inc. in partnership with Kaulunani Urban and Community Forestry Program.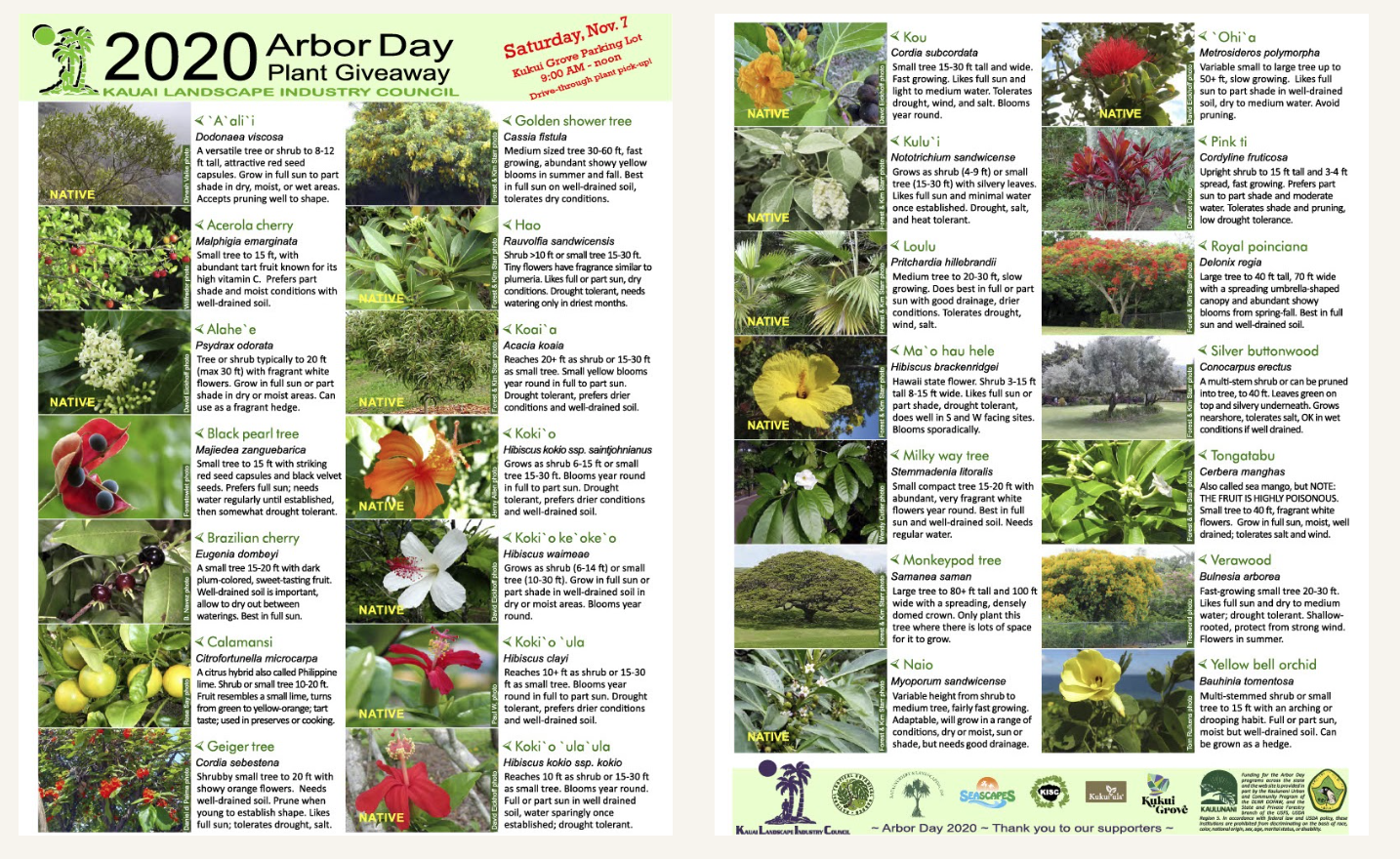 2020 Kauaʻi Tree Selection
ʻAʻaliʻi (Dodonaea viscosa)
Acerola cherry (Malphigia emarginata)
Alaheʻe (Psydrax odorata)
Black Pearl Tree (Majiedea zanguebarica)
Brazilian cherry (Eugenia dombeyi)
Calamansi (Citrofortunella microcarpa)
Geiger tree (Cordia Sebestena)
Golden Shower Tree (Cassia fistula)
Hao (Rauvolfia sandwicensis)
Koaiʻa (Acacia koala)
Kokio (Hibiscus kokio ssp. saintjohnianus)
Kokiʻo ke'oke'o (Hibiscus waimeae)
Kou (Cordia subcordata)
Kuluʻi (Nototrichium sandwicense)
Loulu (Pritchardia hillebrandii)
Maʻo hau hele (Hibiscus brackenridgei)
Milky way tree (Stemmadenia litoralis)
Monkeypod tree (Samanea saman)
Naio (Myoporum sandwicense)
ʻŌhiʻa lehua (Metrosideros polymorpha)
Pink ti (Cordyline fruticosa)
Royal poinciana (Delonix regia)
Silver buttonwood (Conocarpus erectus)
Tongatabu (Cerbera manghas)
Verawood (Bulnesia arborea)
Yellow bell orchid (Bauhinia tomentosa)
Although this year looks different than most years, we have over 1,200 plants consisting of a variety of noninvasive and native species to be given away.
Be sure to come early for the best selection of plants!  The event closes when all of the trees have been given away.
For more information please e­mail: kliconkauai@gmail.com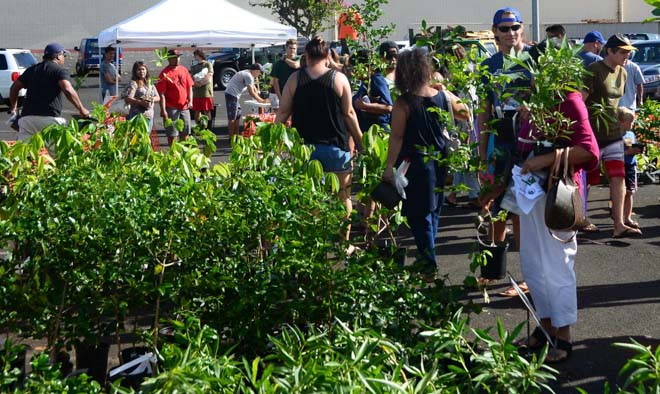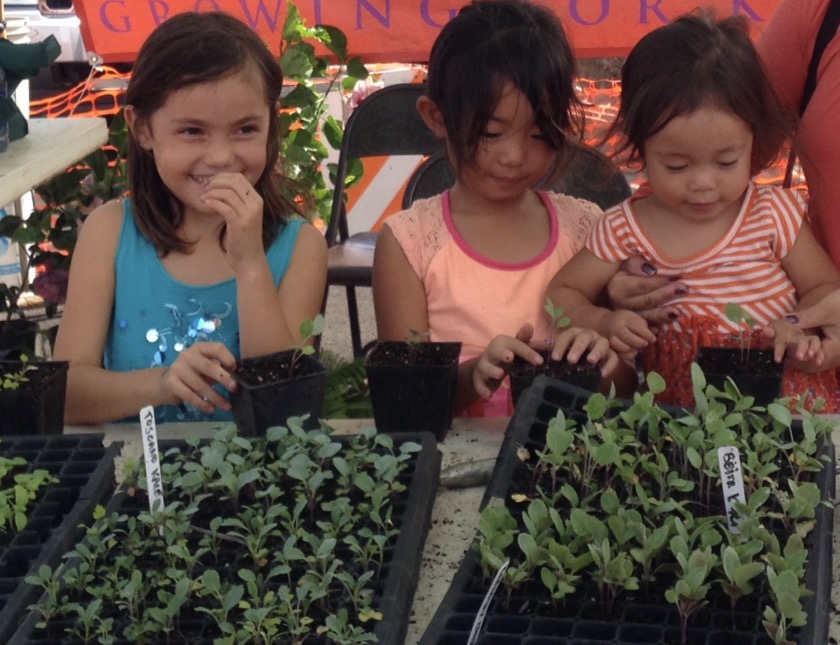 Map & Directions:

Mahalo to Kaulunani Urban and Community Forestry Program (a division of DLNR Division of Forestry &Wildlife and the USDA Forest Service), Garden Island Resource, Conservation & Development, Inc., Kaua'i Landscaping Industry Council, National Tropical Botanical Garden, Kaua'i Invasive Species Committee, Kaua'i Nursery & Landscaping, Alaka'i Landscaping, Kukui Grove Center, McBryde Resources, Inc., Corteva Agriscience and many others.