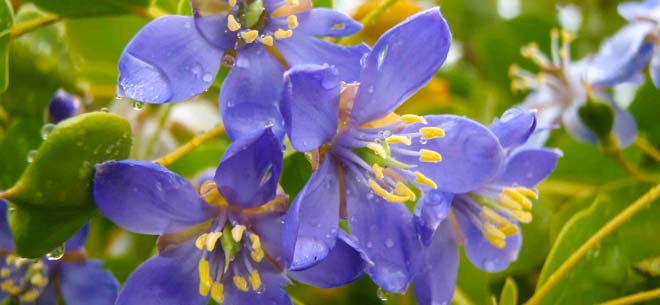 History of Arbor Day in Hawai'i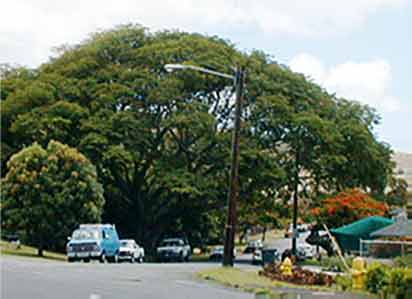 In 1872, legislation and other legal actions were being sought in the United States to prevent the plundering of the forests. Following J. Sterling Morton's Arbor Day success of planting one million trees in Nebraska, Conservationists immediately saw its merit and encouraged other states to follow. President Roosevelt officially proclaimed Arbor Day on April 10, 1872. In his proclamation, he declared it a day whereby school children all over the United States might plant trees, sing songs and have recitations appropriate to the occasion.
Arbor Day officially came to the Territory of Hawaii in 1905. Then Governor Carter proclaimed November 3, 1905 as Arbor Day and recommended that all public schools participate with part of the day devoted to planting trees and shrubs on school grounds.
Ninety-five of the 154 schools in the Territory participated that first year and nearly 3,000 trees were planted. Private schools and citizens also joined in the celebration and planted another 600 trees. 3,554 trees from the government nursery (DOFAW) were given out to schools across all the Islands and $770 was collected to fund $5 prizes to the grades with the best maintained Arbor Day trees planted from the previous year.
At the High School on Oahu, Governor Carter took part in planting a breadfruit tree while four hundred students sang tree-themed songs. At the Royal School, more songs were sung including "The Grandpa Tree" and "The Cocoa Palm." Each of Royal School's 18 classrooms planted a tree.
Kaiulani School planted 15 golden shower trees. A sealed jar containing slips of paper with the names of every one of the six hundred children of the school was buried at the base of one of these shower trees.
At Oahu College, now Punahou School, the main avenues were divided into 7 sections, each planted with its own species. They included Poinciana regia, yellow Poinciana, eucalyptus robusta, Monterey cypress, Grevillea and Java plum. Over at Kamehameha School the girls planted Poinciana regia trees.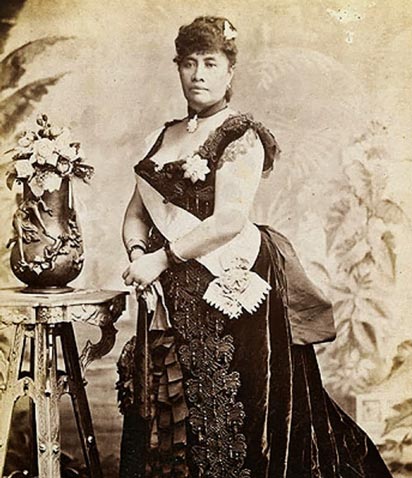 At Kaahumanu School, children talked about trees and each class planted a tree. While at Kalihi-Waena School no mention was made about the program or type of trees planted but the paper did report that the participants dined on a luncheon consisting of chicken consommé, roast capon, new potatoes, green peas, corn, tomatoes and salads.
In addition to school plantings, trees were planted at the Public Square in Lahaina and at Mooheau Park in Hilo. On Oahu, shade trees were planted by the Waialea, Kaimuki and Palolo Improvement Club.
The following year, Lahainaluna School was honored with the presence of Queen Liliuokalani at their Arbor Day tree planting. The Queen planted the final tree, a royal palm. She told the boys "that as that tree grows up in strength and beauty, so I hope that they will grow also, strong and noble, and that they will be a pride to their parents to the school and the country". Festivities continued with tea, cakes and song. According to the newspaper report, the Queen sang one of her own compositions which was "a great treat to all."
In the more than 100 years between the first Hawaii Arbor Day and now, countless thousands of trees have been planted and their beauty celebrated.
The Hawaii Arbor Day tree giveaway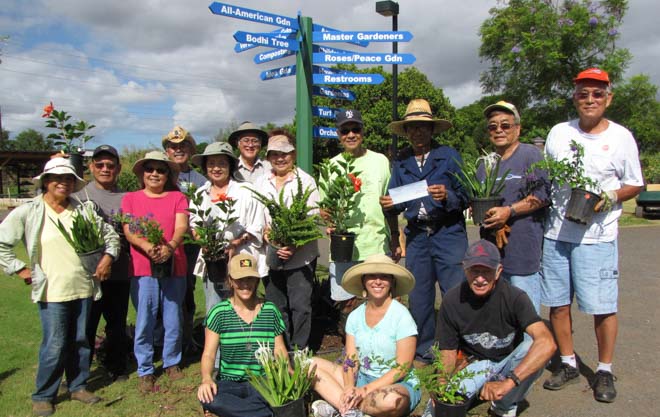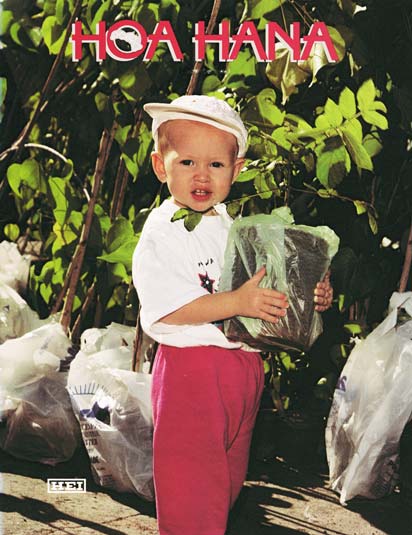 The custom of giving away seedlings for Arbor Day on Oahu began in 1993 when Hawai'i graphic designer Cindy Turner enlisted the support of the Hawaiian Electric Company and Kaulunani, the Urban Forestry Program of Hawaii's Department of Land and Natural Resources and the U.S. Department of Agriculture. Hawaiian Electric was a regular client of Cindy's firm of Turner & de Vries, and she approached Carl Myatt, then director of Hawaiian Electric's Corporate Communications Department, to discuss whether Hawaiian Electric employees would volunteer to help distribute trees to the public on Arbor Day. Hawaiian Electric came aboard because the giveaway supports the utility's interest in planting the right tree in the right place to avoid outages from tree limbs growing too close to overhead lines and because the cooling benefit of trees can reduce energy use.
She also approached Teresa Trueman-Madriaga of Kaulunani about the Arbor Day giveaway, and soon a partnership was established between Hawaiian Electric and Kaulunani that remains active today.
The Hawaiian Electric Arbor Day partnership grew to include the Urban Garden Center, part of the University of Hawaii's Cooperative Extension Service at the College of Tropical Agriculture and Research.
Growing 2,000 to 3,000 seedlings that are healthy and suitable for distribution is big task. It occupies the time of a dozen or more volunteers for many months each year prior to Arbor Day and more than a hundred volunteers on Arbor Day itself. Arborist Kevin Eckert, who was Hawaiian Electric's forester in the mid-1990s, played a key role in shaping the list of giveaway trees to include its prominent feature of including many native Hawaiian species.
From its beginning of offering free seedlings at one site on Oahu, the Hawaiian Electric Arbor Day Tree Giveaway grew to include six distribution sites across the island each Arbor Day. From November 1993 to November 2017, more than 50,000 trees and shrubs representing some 50 species found their way into the yards and gardens and onto the lanais of Oahu's residents.