The Right Tree in the Right Place
Planning ahead is the most important step you can take to ensure that the time and money you invest in planting a new tree are well spent. The key to successful landscaping is to plant the right tree in the right place.
Find out how tall and what shape your tree will be when it is fully grown to make sure that it fits the space and purpose you have for the tree.
Use our handy tree selection checklist to guide you in the selection of the right tree. Use the checklist along with a good resource, such as your favorite local nursery or plant book, to prepare a list of trees that will meet your needs. Then eliminate trees that do not conform to site restrictions or conditions. The final list should provide you with the best trees for your specific landscape.
Plan your residential landscape
Save money on utility bills by planting a large tree to shade an air conditioner. Other trees are located to shade windows from morning and afternoon sun. Shrubs planted on all sides of the house can help reduce the temperature of the soil and the walls. Be sure to prune shrubs under windows so they don't block cooling trade winds.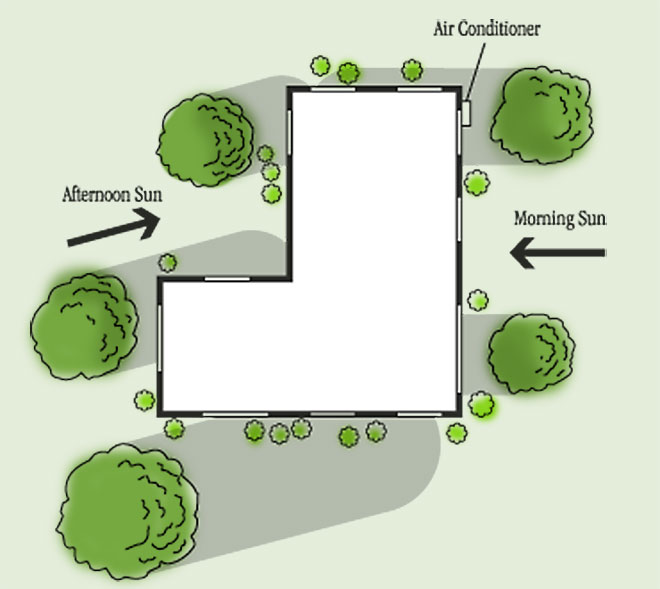 SelecTree Tree Selection Guide
SelecTree is an interactive online program designed to help you select appropriate trees.
It will match trees to particular sites based on compatible characteristics, and in 2020 a guide specific for Pacific Islands was released!