Arbor Day Hawai'i Events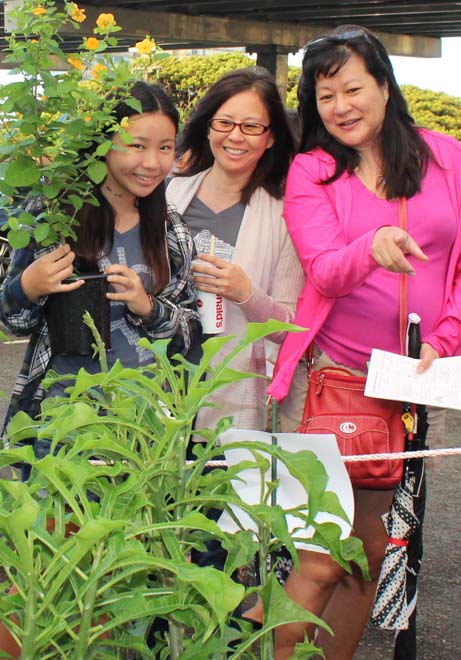 Because of health concerns associated with the COVID-19 pandemic, we are moving away from our normal large in-person Arbor Day giveaway events but we still have thousands of trees to give away. Every site will be enforcing social distancing and masks. No Masks, No Tree! 
Check out below for details on where and how to pick up a free tree nearest you, while supply lasts.
Stay tuned for updates on each site, join us on Facebook for the latest news!
---
For Oahu Tree Selection List and Event Details, click here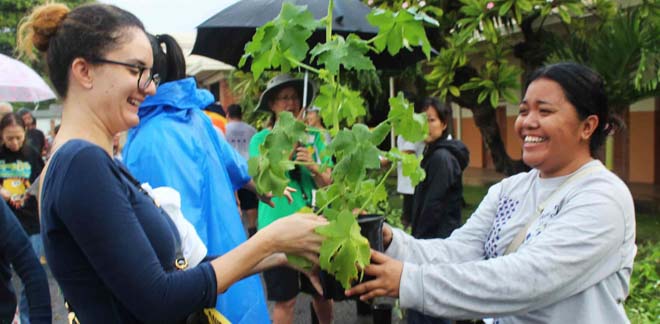 Details on how to reserve your tree in Pearl City coming soon! There will not be a drive-thru pick up scheduled for November 7th.
7am-9am | Walkup
Kailua Town Center Parking Lot 
609 Kailua Road | Kailua, HI 96734 
9am-12pm | Drive-thru location
Waimea Valley Center
59-864 Kamehameha Hwy.
9am-12pm | Drive-thru location
Waikomo Farms
56-1089 Kamehameha Hwy, Kahuku
FRIDAY NOV 6TH | 2pm-Pau (or 6pm) | Drive-thru location
New Hope Center
935 Kilani Avenue, Wahiawa HI, 96786

10am-12pm | 4 drive-thru locations
HoaʻAina O Makaha 
84-225 Ala Nʻauao St

Kamaile Academy
85-180 Ala Akau St
Kalanihookaha Community Learning Center
@ Nanakuli Village Center behind Longs
Kamokila Texaco Station
484 Kamokila Blvd, Kapolei
Arbor Day Hawaiʻi is partnering with the Girl Scouts of America in lieu of a public distribution event at Foster Botanical Garden. For Public giveaways, look to our other partner sites! 
---
Reserve your tree and pickup time ONLINE . (Reservations open a week before the event)
Contact Maui Host for more details.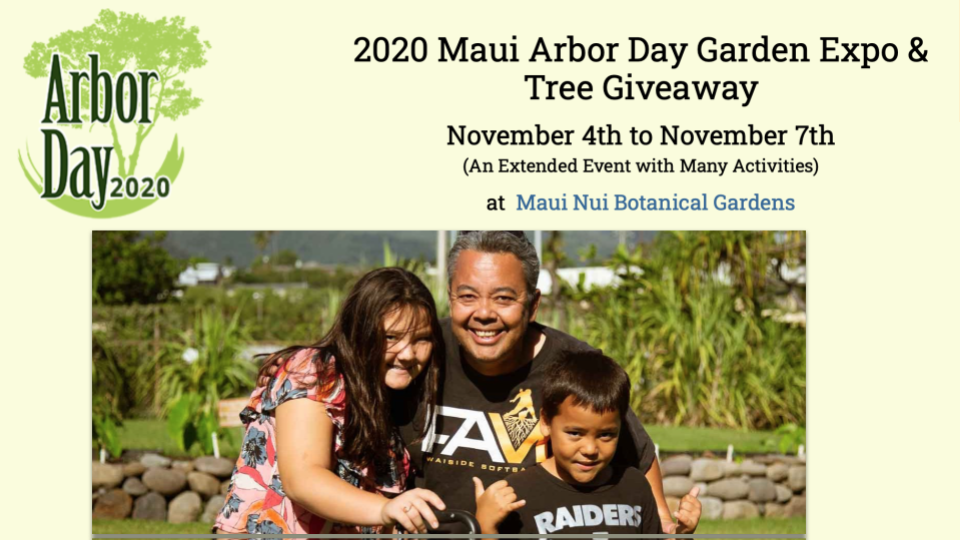 Wednesday, November 4th – Friday, November 6th
Learn about residential tree care and speak with the experts about everything trees and plants. Tour local nurseries on Saturday, November 7th for the plant sale open house. Get advice on which tree is right for your area of residence and choose your ticket online for a free native tree to be distributed on Saturday, November 7th. Free trees are one per person, any age.
Saturday, November 7, 9 am to 4 pm
Bring your new plant knowledge and free ticket to our socially distanced, drive-through native Hawaiian tree giveaway at the War Memorial Gym Parking Lot sponsored by Maui Electric Company.
Check out Mauiʻs Tree Selection List, all trees are native to Hawaiʻi!
---
Tree Giveaway: Saturday, November 7th, 9:00 a.m.
Kukui Grove Center (3-2600 Kaumualii Highway #1400, Lihue)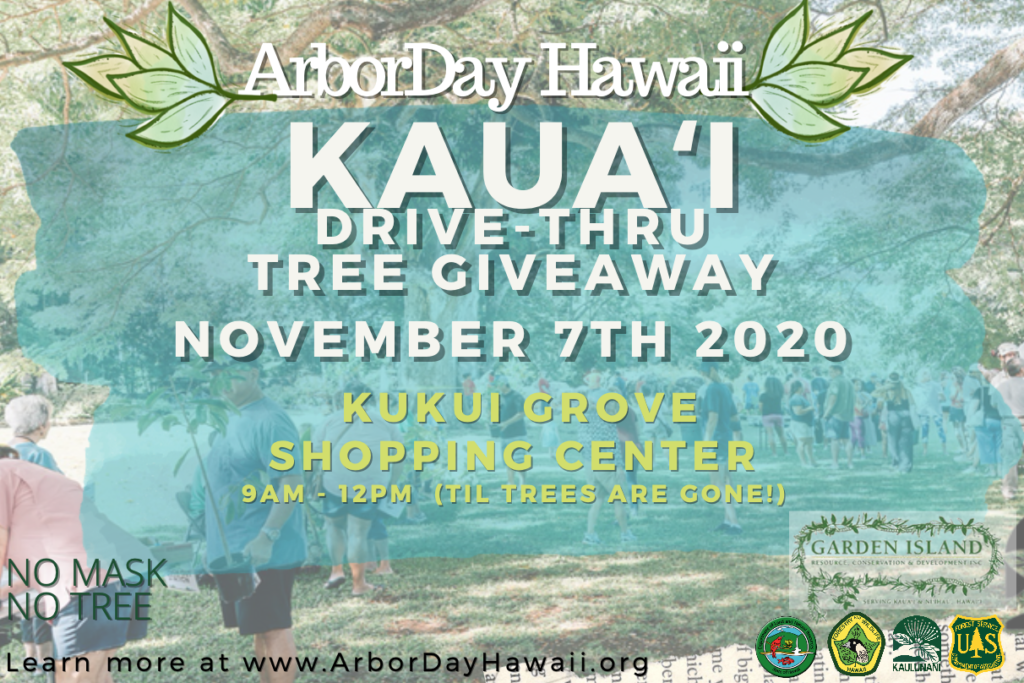 ---